Behavioral Health School Counseling Services
Who We Are
We have experience working with children and families
We connect students and their families to additional Behavioral Health Services as needed through GRHC
Behavioral Health School Counselors are licensed by the Arizona Board of Behavioral Health Examiners
Contact Us:
520-796-2631
grhcschoolcounseling@grhc.org
If you or someone you care about is in Crisis
Please go to the nearest ER or CALL:
Gila River Indian Community Crisis Line: 800-259-3449
or
National Suicide Hotline: 800-273-8255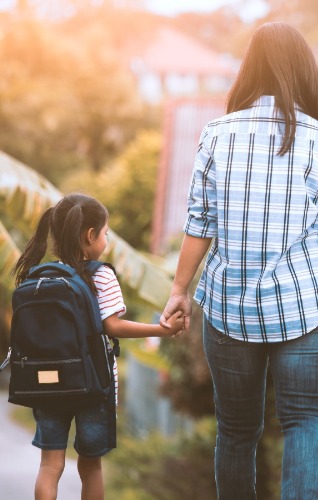 What We Do
Encourage positive social support with peers
Support and counsel students during tough times
Help students cope with and overcome challenges
Assist students with positive behavior changes and improved decision making
Social/Emotional Learning
Coordinate with families and Community Schools to meet students' mental health needs
Provide Behavioral Health counseling during the school day
What We Don't Do
Give students quick answers to complex concerns
Tell students what to do
Judge a student's behavior
IS YOUR CHILD STRUGGLING? BEHAVIOR PROBLEMS CAN BE SIGNS OF…
Anxiety or excessive worry
Depression
Interpersonal problems (issues with family, friends, and/or teachers)
Self Esteem Issues
Attention Issues
WHERE WE ARE LOCATED:
Blackwater Community School
Casa Blanca Community School
Gila Crossing Community School
Maricopa Village Christian School
Sacaton Elementary and Middle Schools
Saint Peter's Indian Mission School
HOW DOES COUNSELING HELP?
Counseling has been shown to help students…
Increase self confidence
Problem Solving
Cope with depression
Develop healthy coping skills
Improve interpersonal skills
Learn to make better decisions
Manage anxiety
Decrease behavior issues
Increase anger management skills
Increase academic success
COVID HAS AFFECTED US ALL
Many of us are facing challenges that can be stressful, overwhelming, and cause strong emotions in adults and our children. School closures and social isolation have affected all students and families. Adding to student learning challenges, a mental health crisis is emerging among our youth. Behavioral Health Counselors are here to provide help and support through these challenges.
We're Here To Help
The Behavioral Health School Counseling Program (BHSC) is provided through Tobacco Tax funding from the Gila River Indian Community.