Child Development & Education Support Services
Mission
The mission of the Child Development and Education Support Services program is to partner with families who have children with disabilities and assist them in cultivating their child's future potential.
Vision Statement
The Child Development and Education Support Services program will continue to provide excellent early intervention, special education, advocacy and related services to the Community and will strive to become the Community's primary special education resource.
Child Development and Education Support Services is a Community program for families with children ranging from Birth through 12th grade, who have disabilities and developmental delays. Our team of specialized staff supports families with education, advocacy, and developmental services. We work to assist children in reaching their full potential.
Early Intervention (Birth-3 Years)
We accept referrals from various sources such as parents, medical providers, teachers, social services, collaborative programs and agencies. We will screen your child to see if their development is appropriate for his/her age. We provide screenings and evaluations at no cost to families residing within the community. Following a child's screening, a family plan may be developed and services will begin. Families can also enroll their child in our monitoring program.
Preschool Special Education (3-5 Years)
Services are available through your local Community school, Head Start, FACE or Early Education Center. The family or teacher of a child may request a referral for an evaluation. This may lead to an Individualized Education Program for children who require specialized assistance or support services.
*Student Supports: Advocacy (Pre-K-12 Grade)
Parents/Guardians of GRIC students enrolled in on and off-Community schools may call, fax, or email a request/referral for advocacy. A Student Support Specialist will be in contact to answer questions pertaining to special education plans, processes, resources and rights.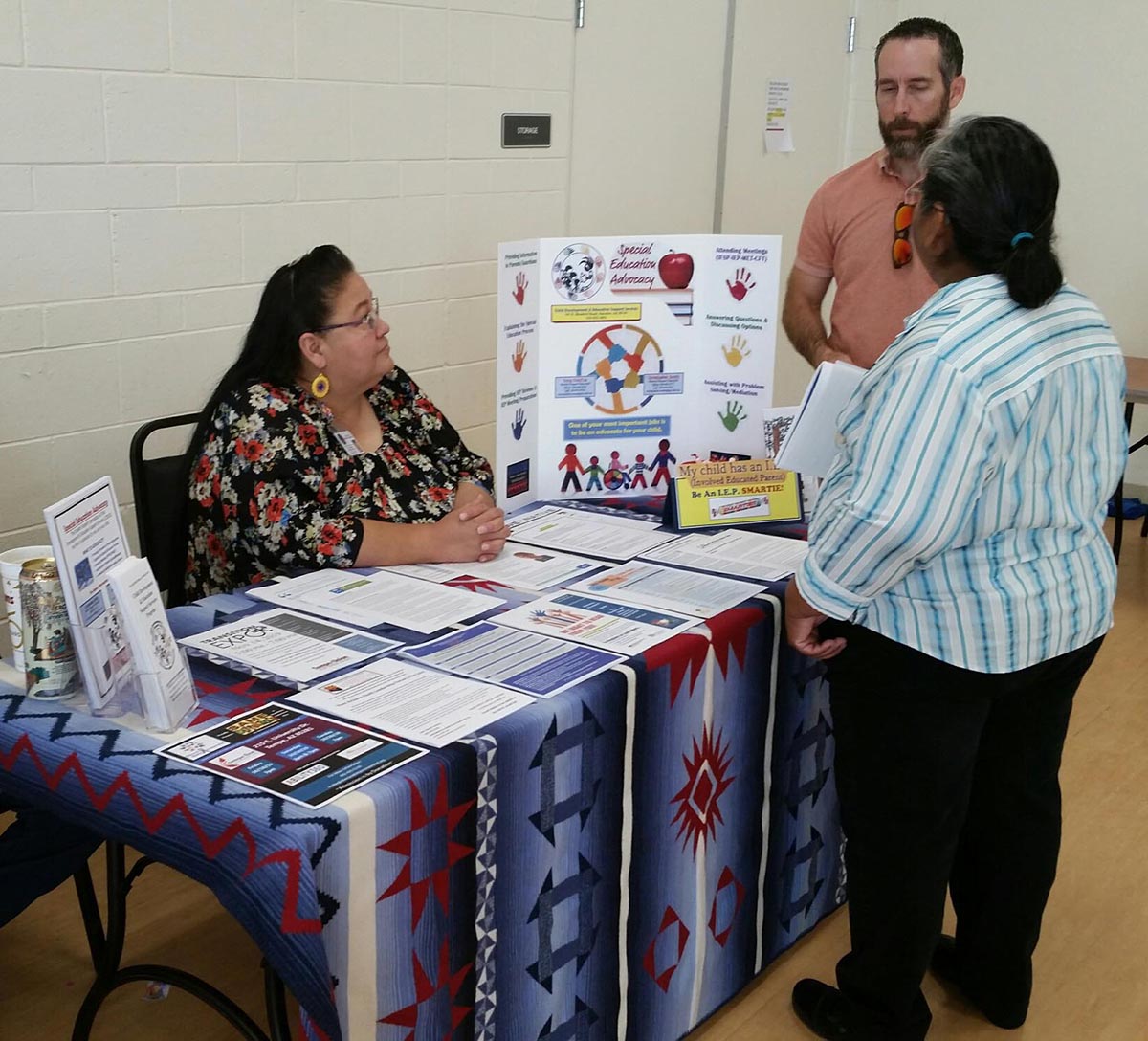 Are you concerned?
Each child is special and develops different skills such as walking and talking. These are Developmental Milestones and usually occur by certain ages. Watch carefully to see how your child is growing and learning. If you have any concerns about your child's growth or behaviors, seek help early because your child needs you.
CDESS Staff
Vacant
Early Intervention Specialist
Phone:
Cell:
Email:
Vacant
Early Intervention Specialist
Phone:
Cell:
Email:
Vacant
Special Education Teacher
Phone:
Cell:
Email: